The Victoria and Albert Museum is an art and design institution of global standing.
V&A Magazine
presents a semi-independent editorial perspective on the activities of the V&A in a way that is compelling, attractive and educative. 
The redesign reflects the museum's identity by combining a sense of modernity with one of distinct heritage. It uses elements of flamboyance and flair perhaps more closely associated with high-end consumer publications than museum magazines.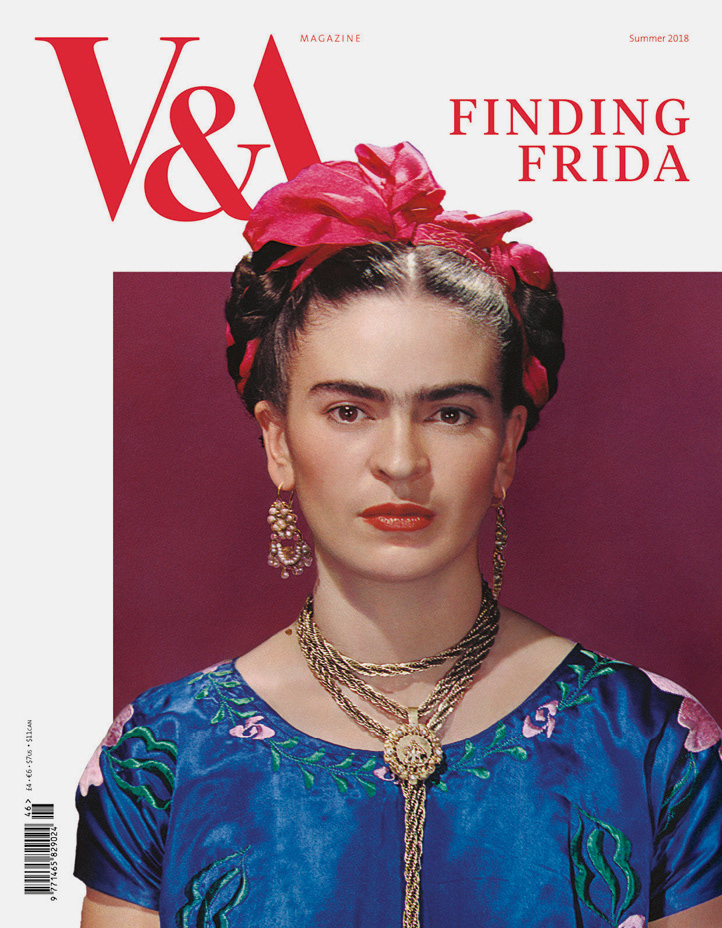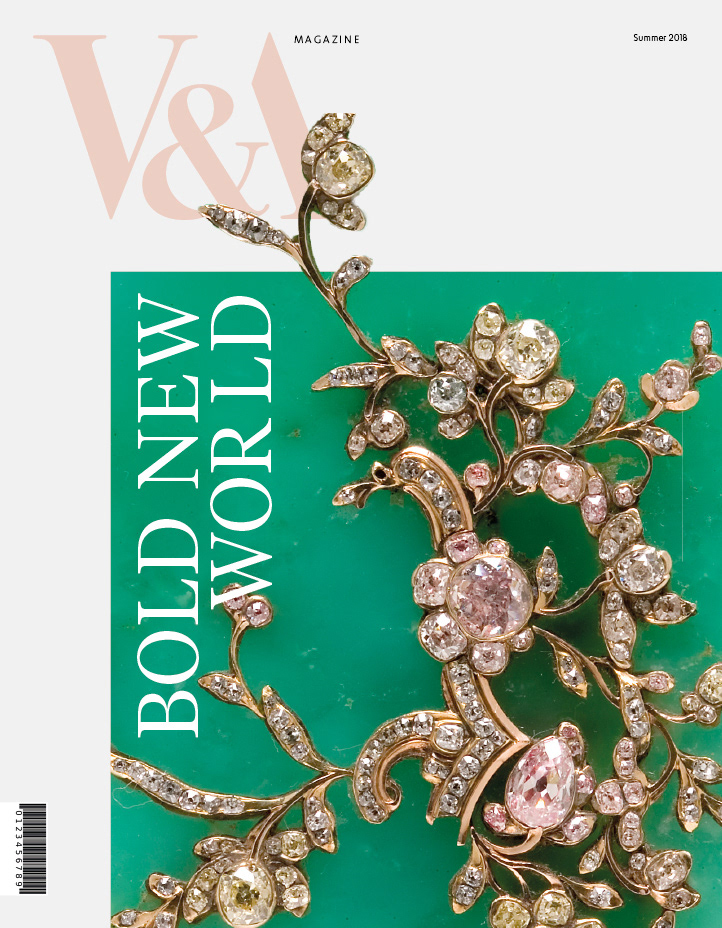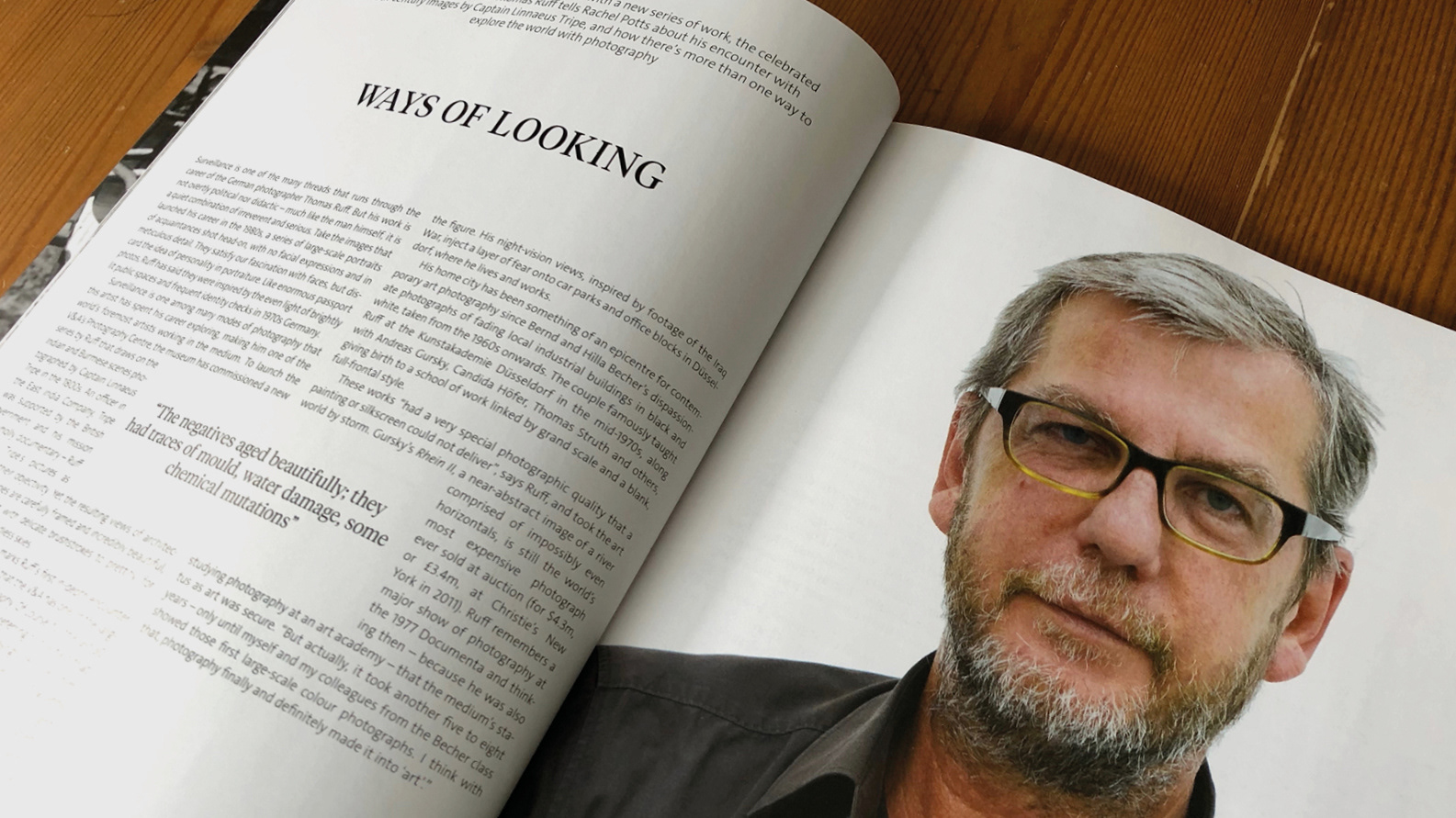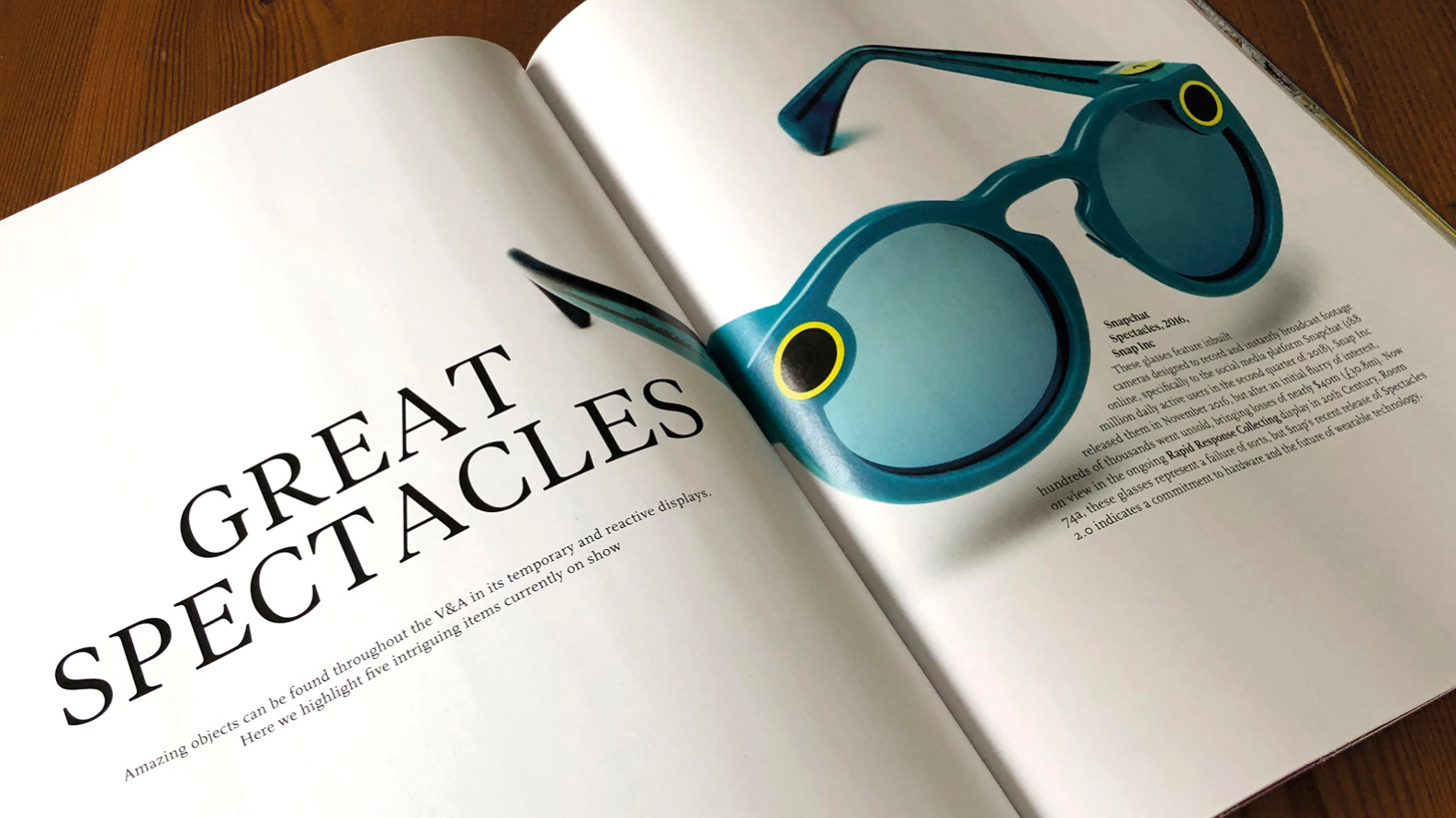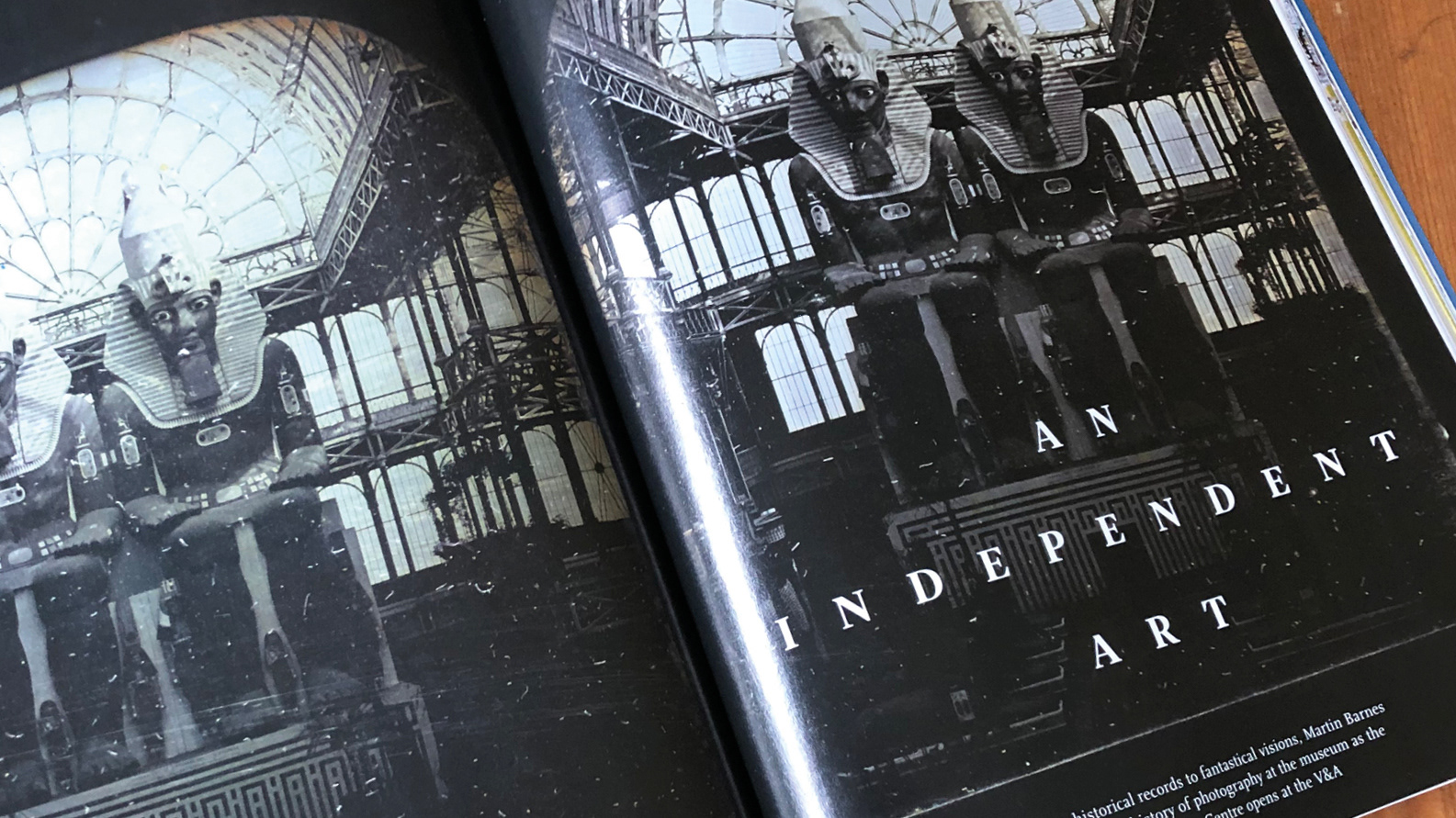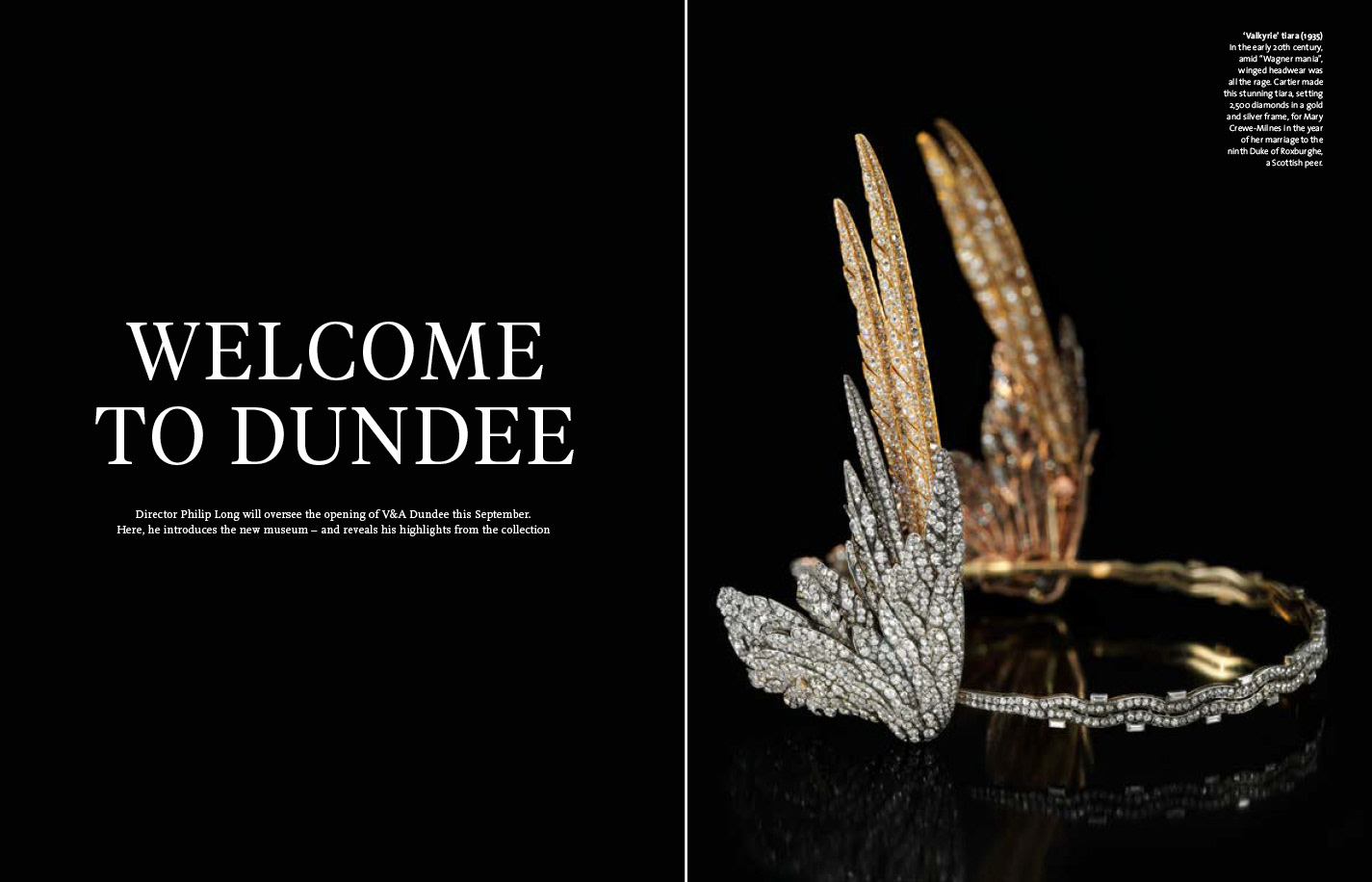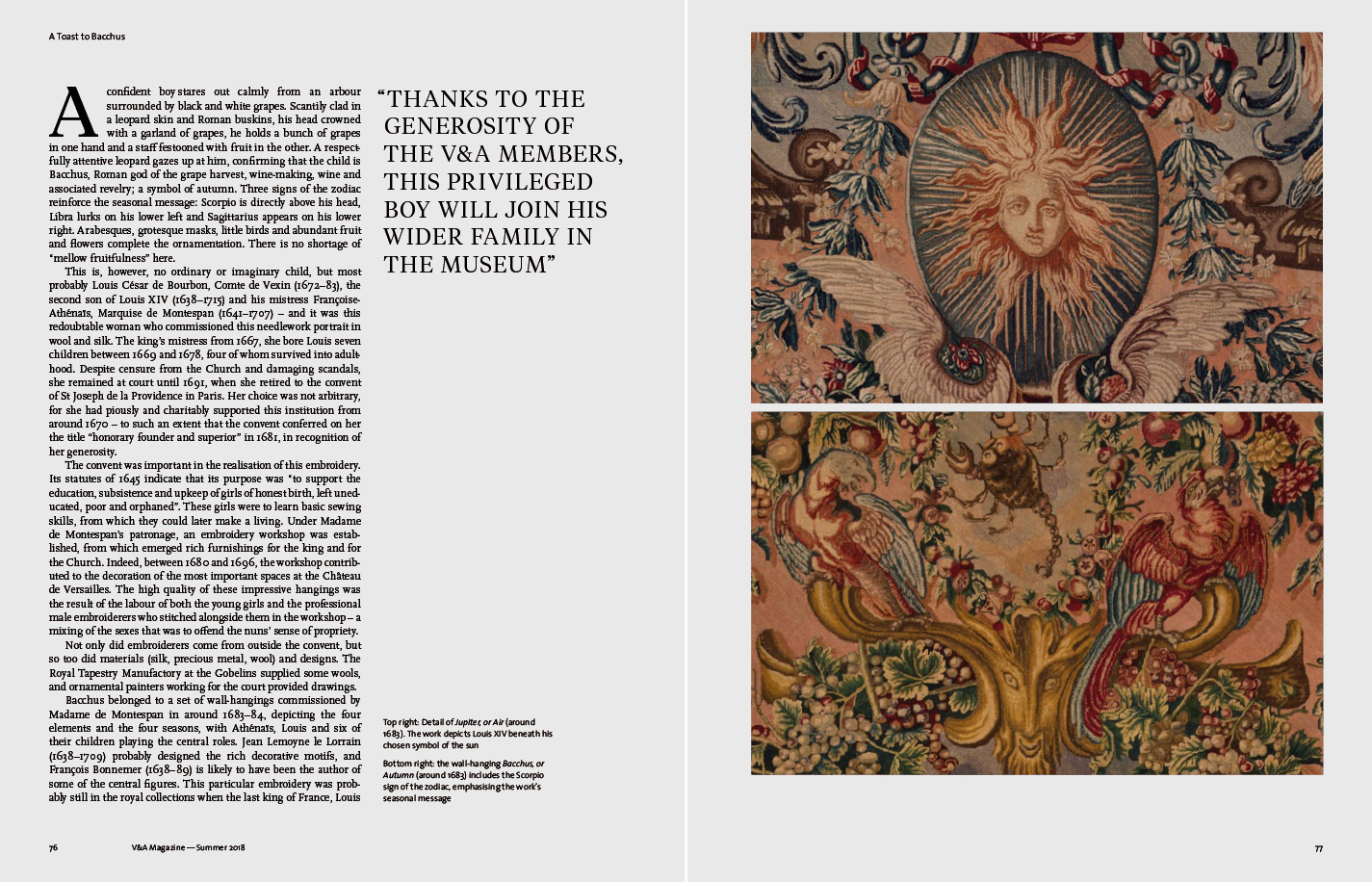 The V&A's Annual Review's stimulating design adapts to the themes at the heart of the museum's achievements and activity each year, raising questions and provoking thought.
Each publication features essays contributed by external writers, critics and academics, as well as specially commissioned photography.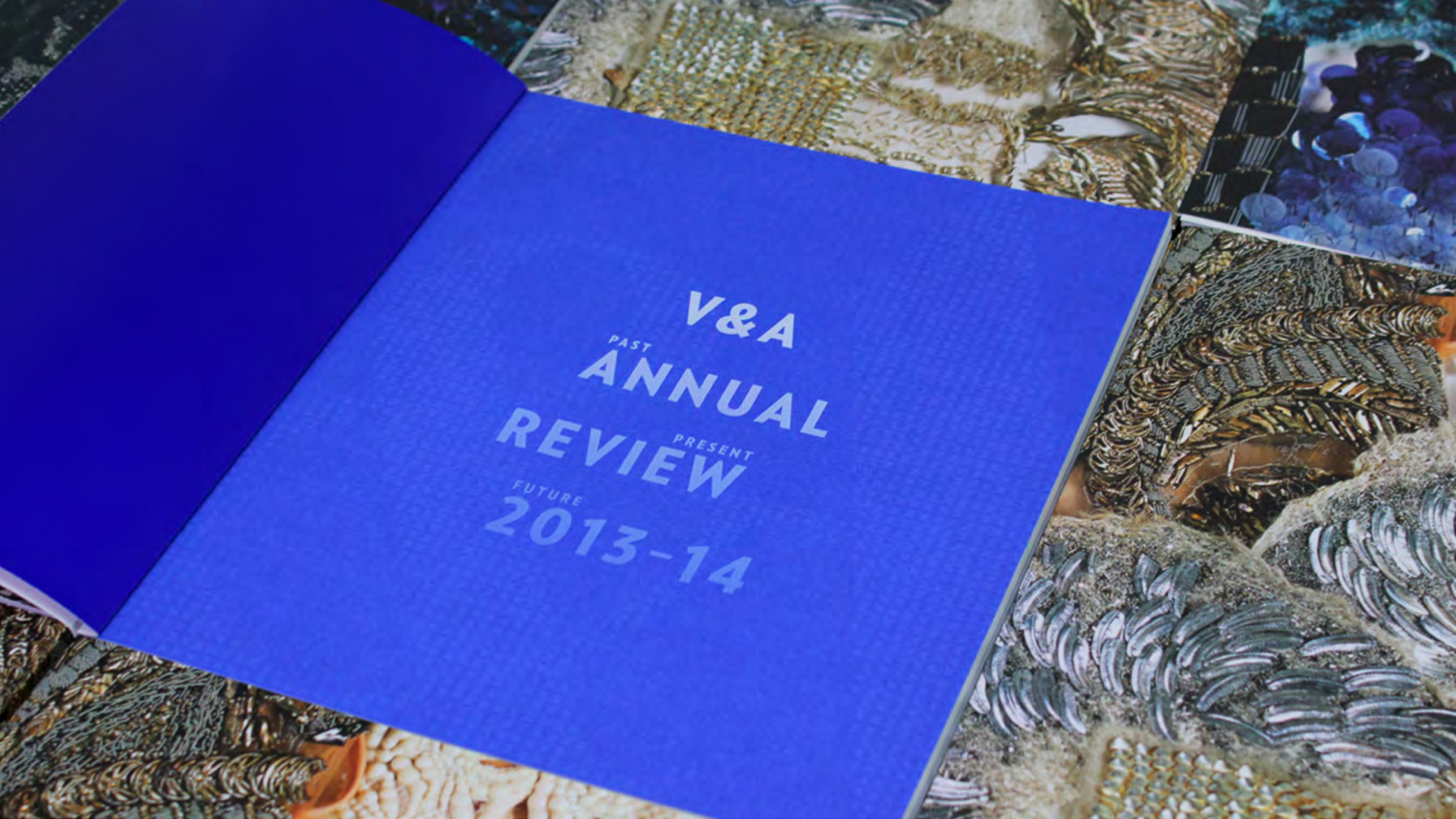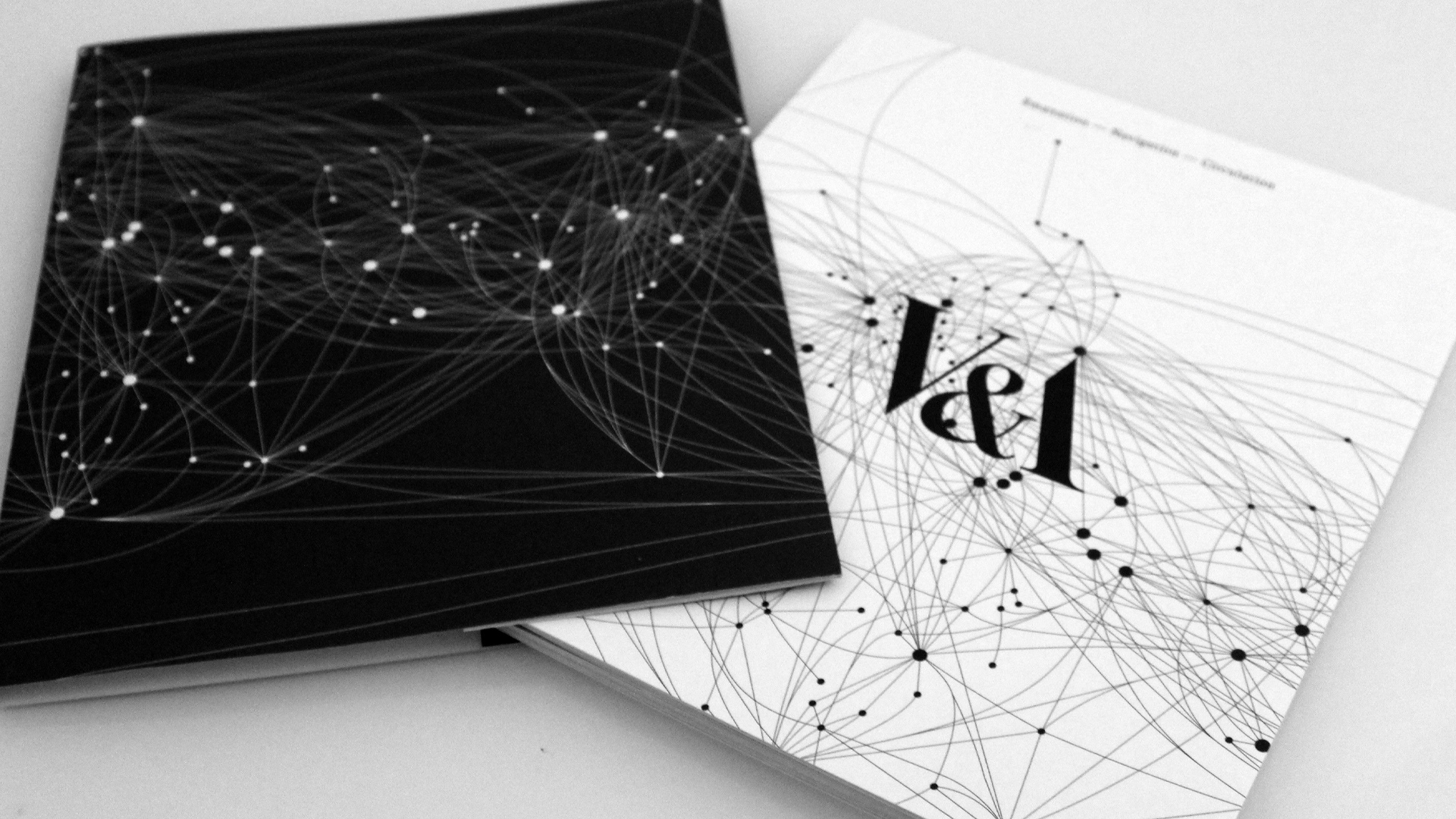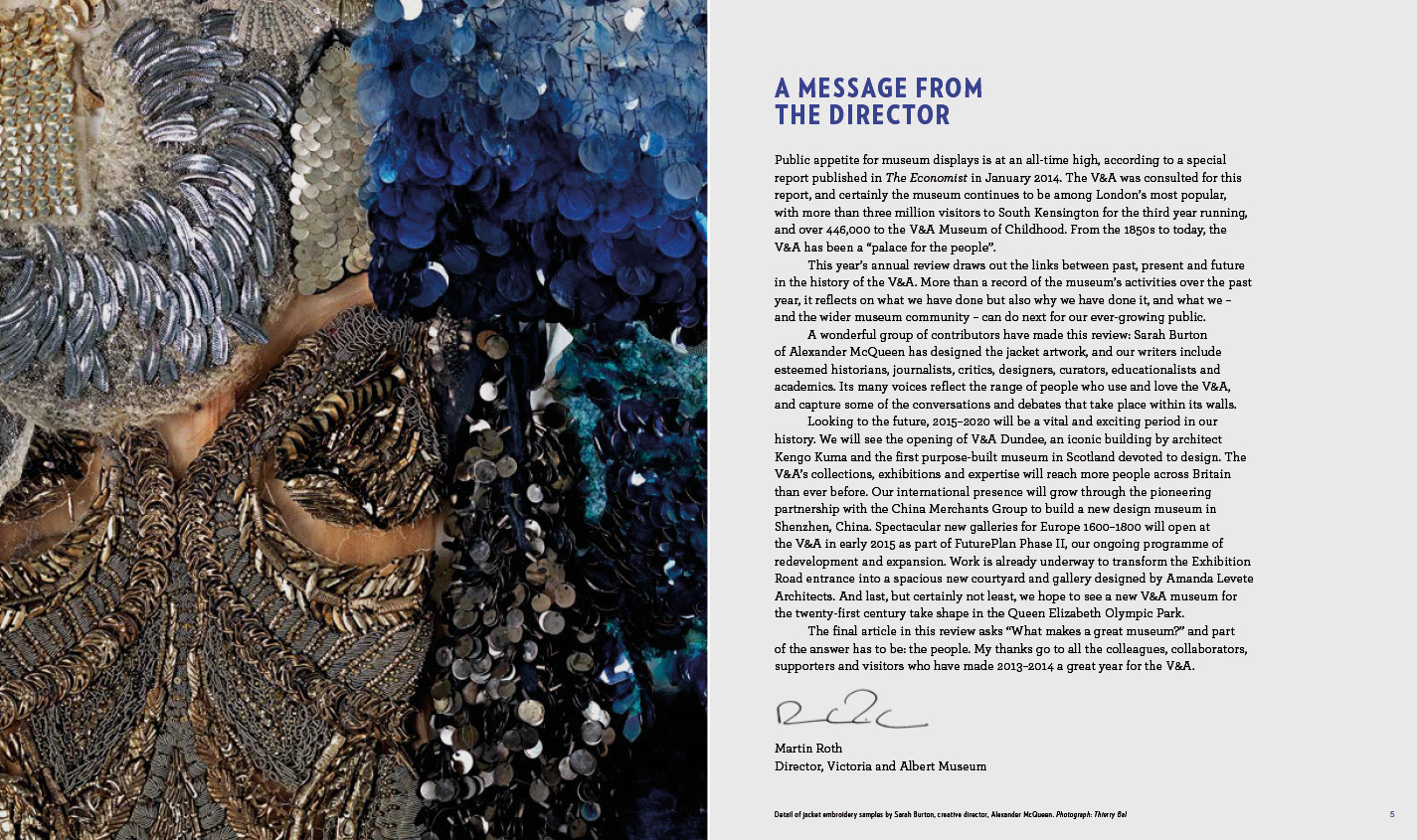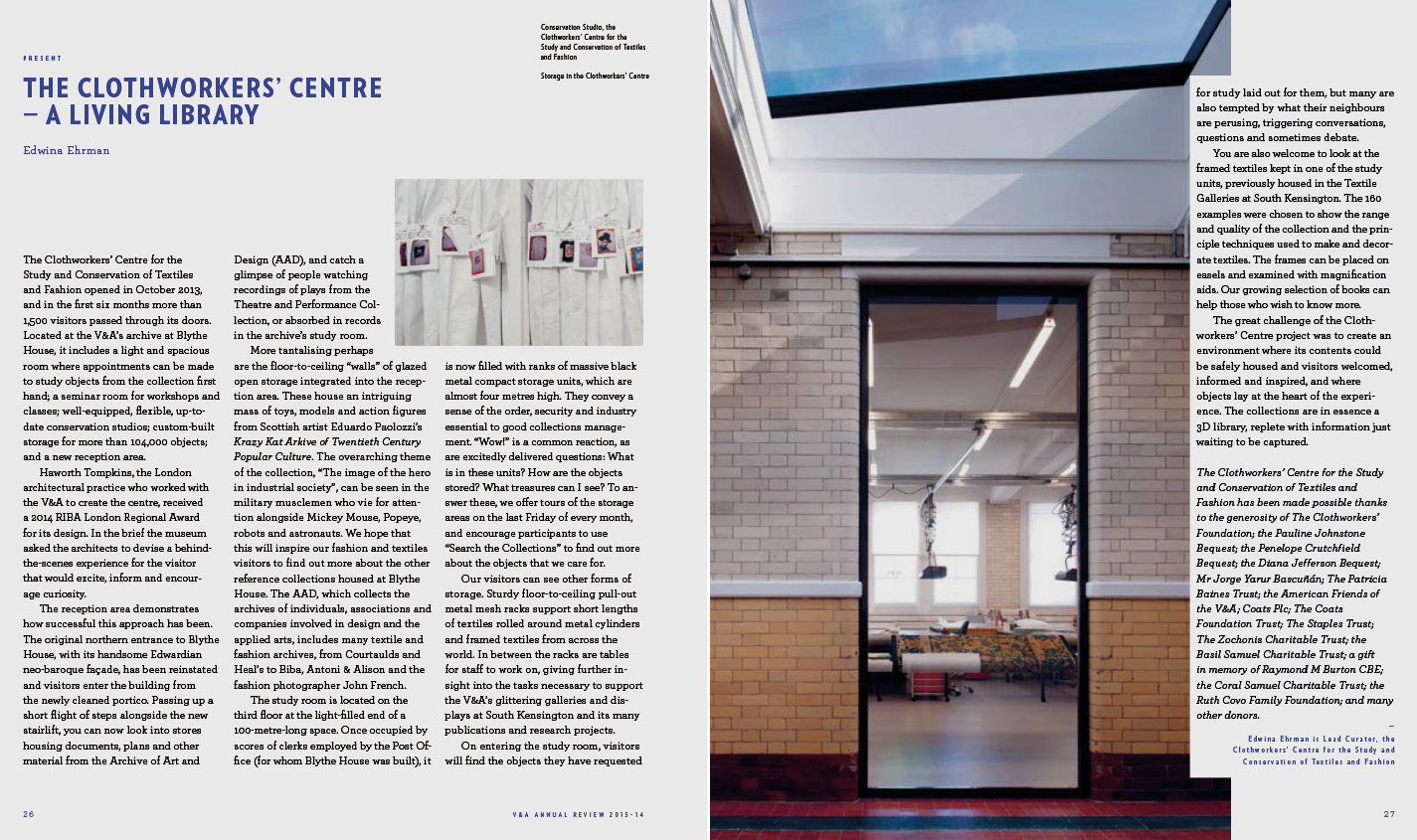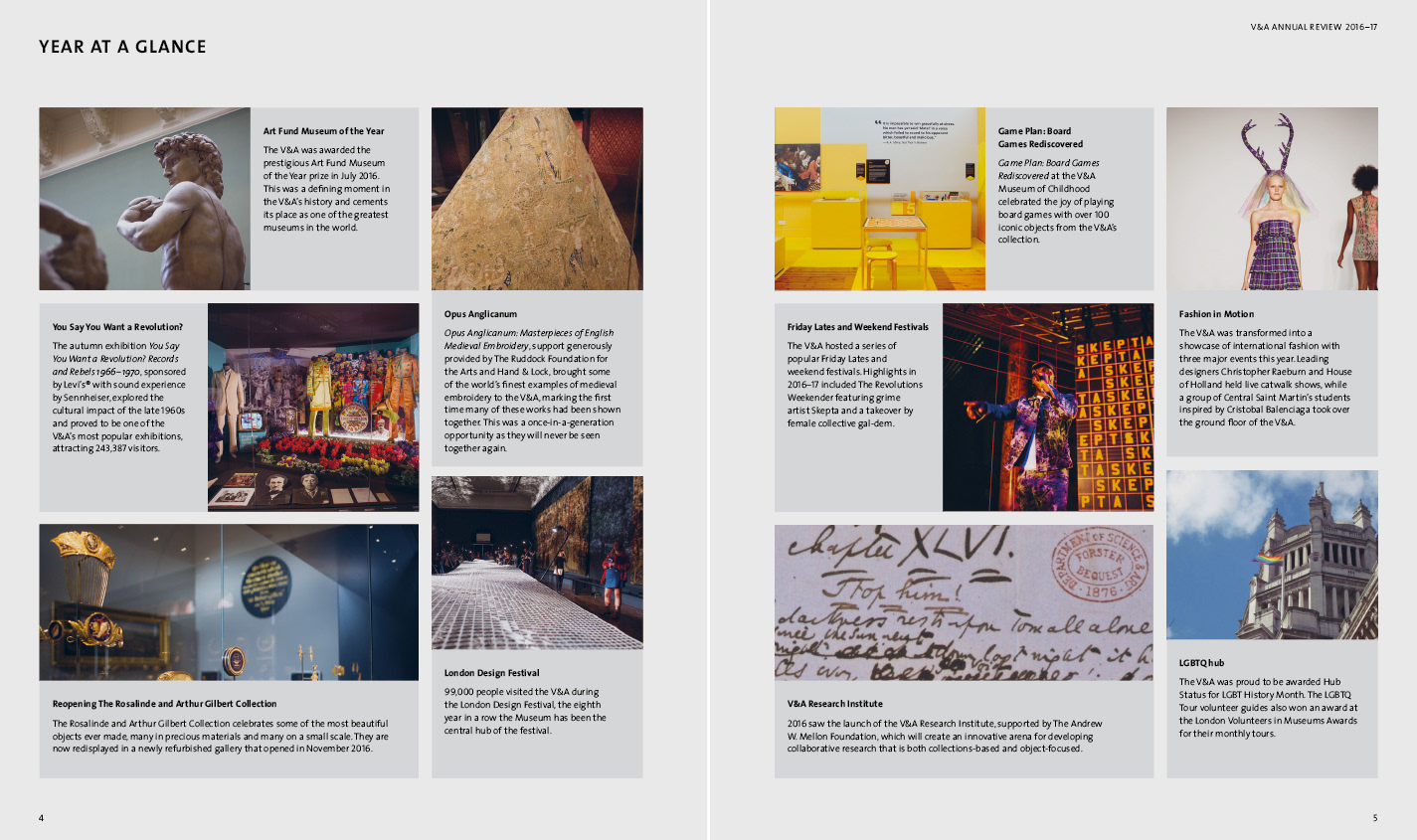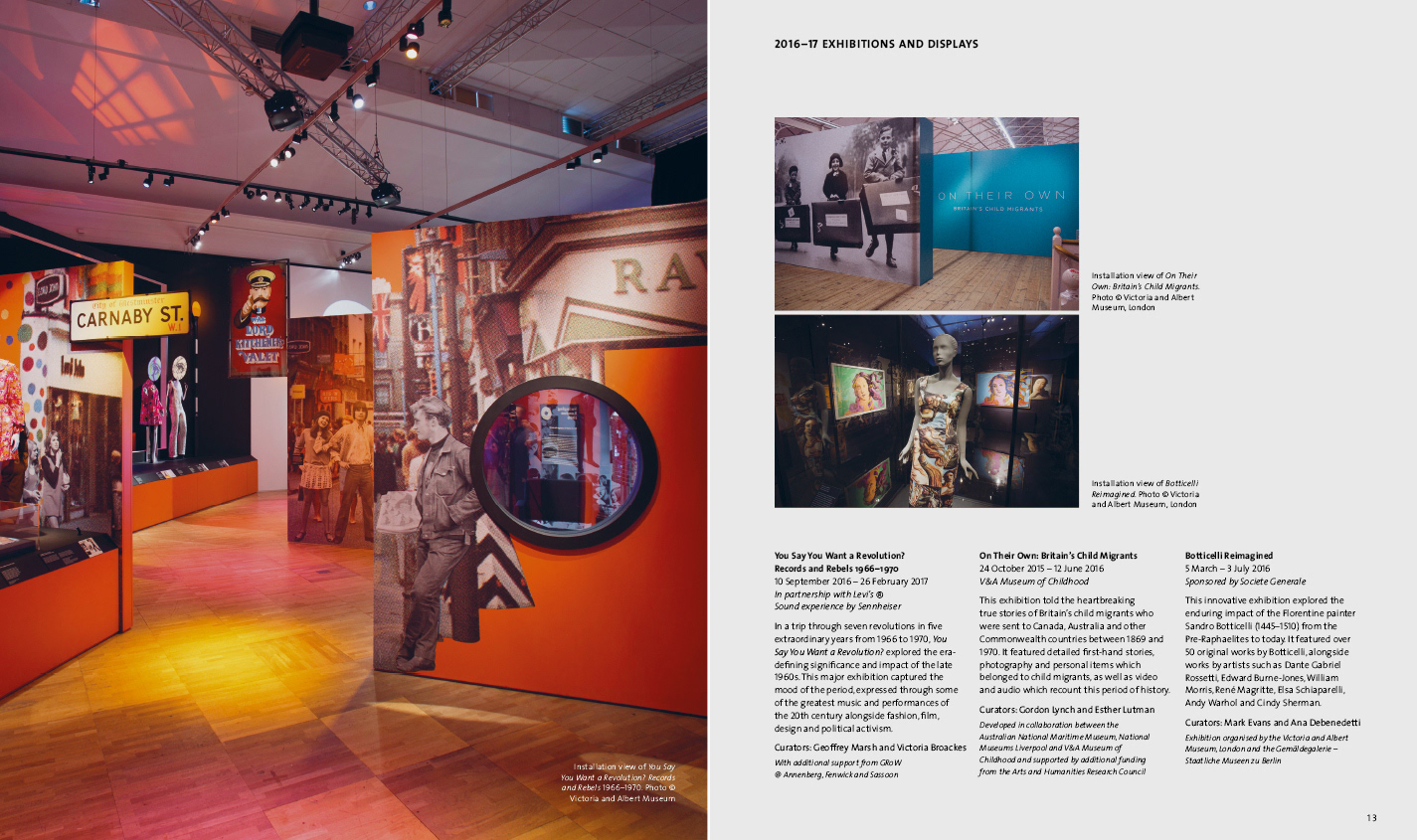 Every two to three years, the V&A commissions a new membership pack to 'give art back' to its members. Past commissions have included Rob Ryan, Agi & Sam and more recently the work of contemporary embroidery artist James Merry.
Art direction was essential for the shoot of Merry's
The Embroidered Gaze
to successfully photograph the UV reflective thread. The piece is inspired by objects in the Museum's collections and influenced by James' work for Björk.