Going back to the very name Mondrian, this brand identity is influenced by the work of Piet Mondrian with his rigorous grid. In his work
Broadway Boogie Woogie
he famously translated a city into a few lines of yellow and red.
This concept translates the silhouette of the Mondrian buildings into an abstraction of its line with a signature colour. Each property is different but the aesthetic unites them to create an instantly recognisable global brand.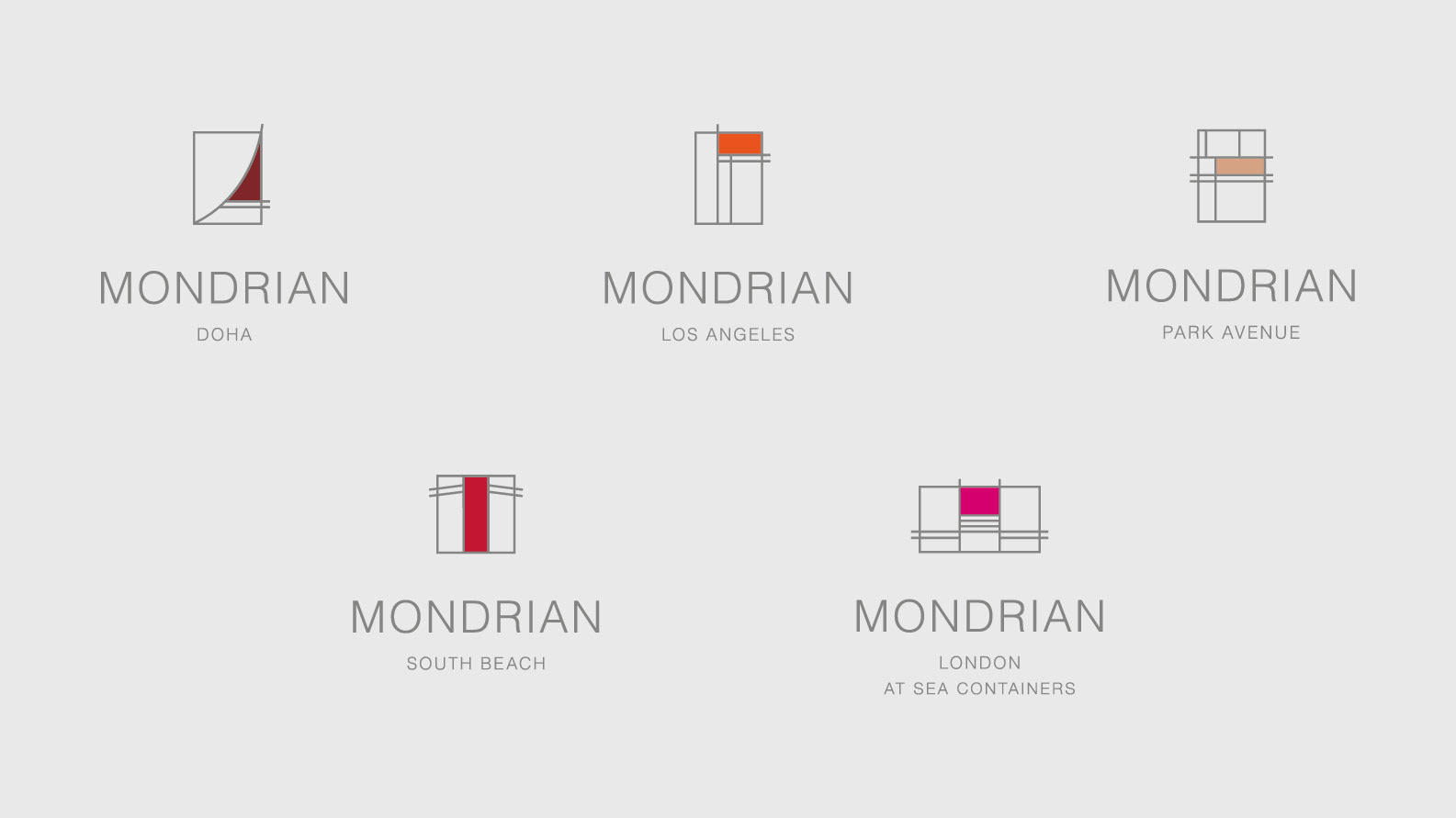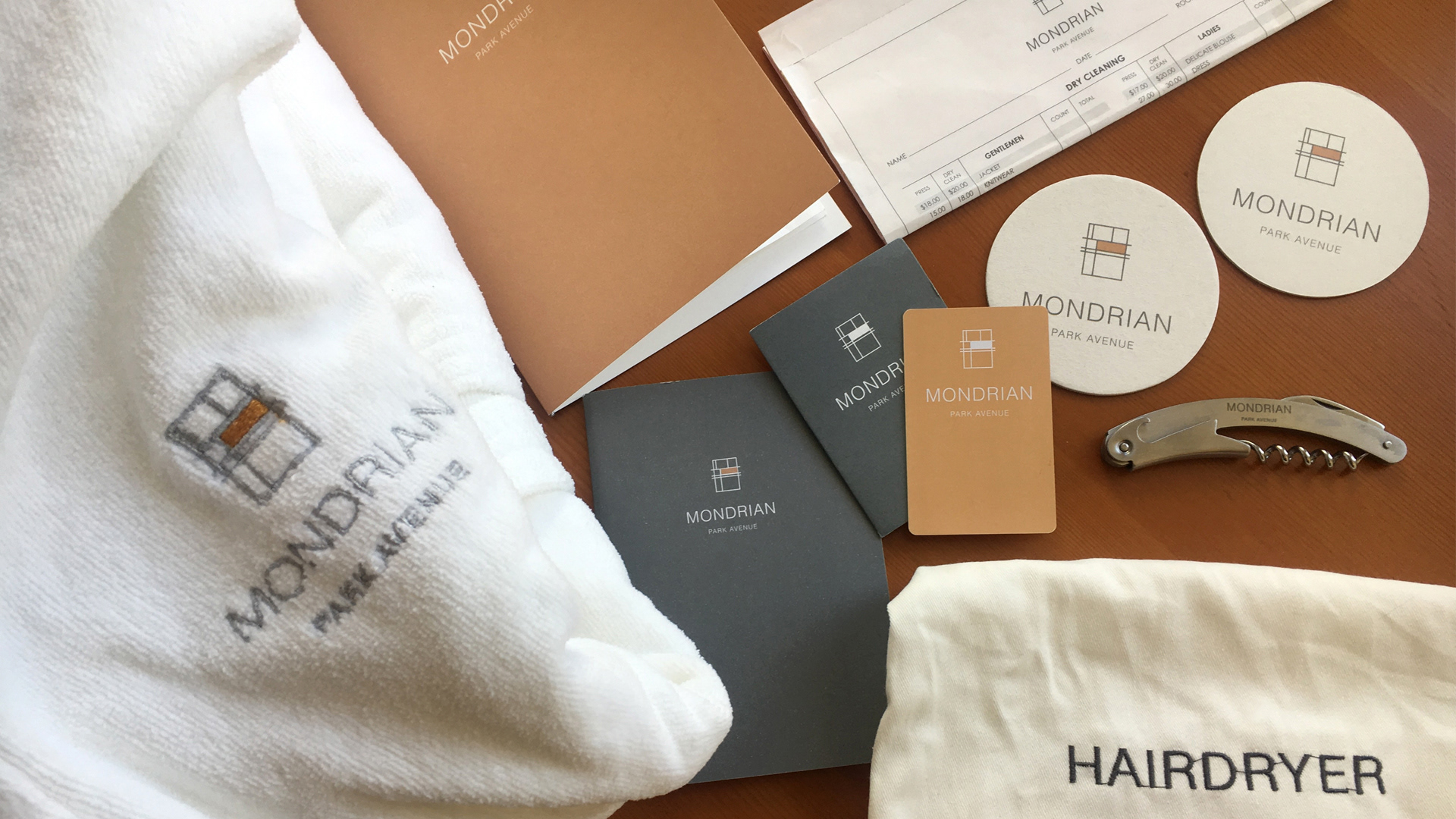 This identity was developed to subtly complement and not distract from the dramatic and often eccentric features that Marcel Wanders designed for the interiors of Doha's Mondrian hotel.
The spatial logo mirrors the architecture in a contemporary fashion with a pop of maroon taken from Doha's national flag as locale is paramount to the branding vision.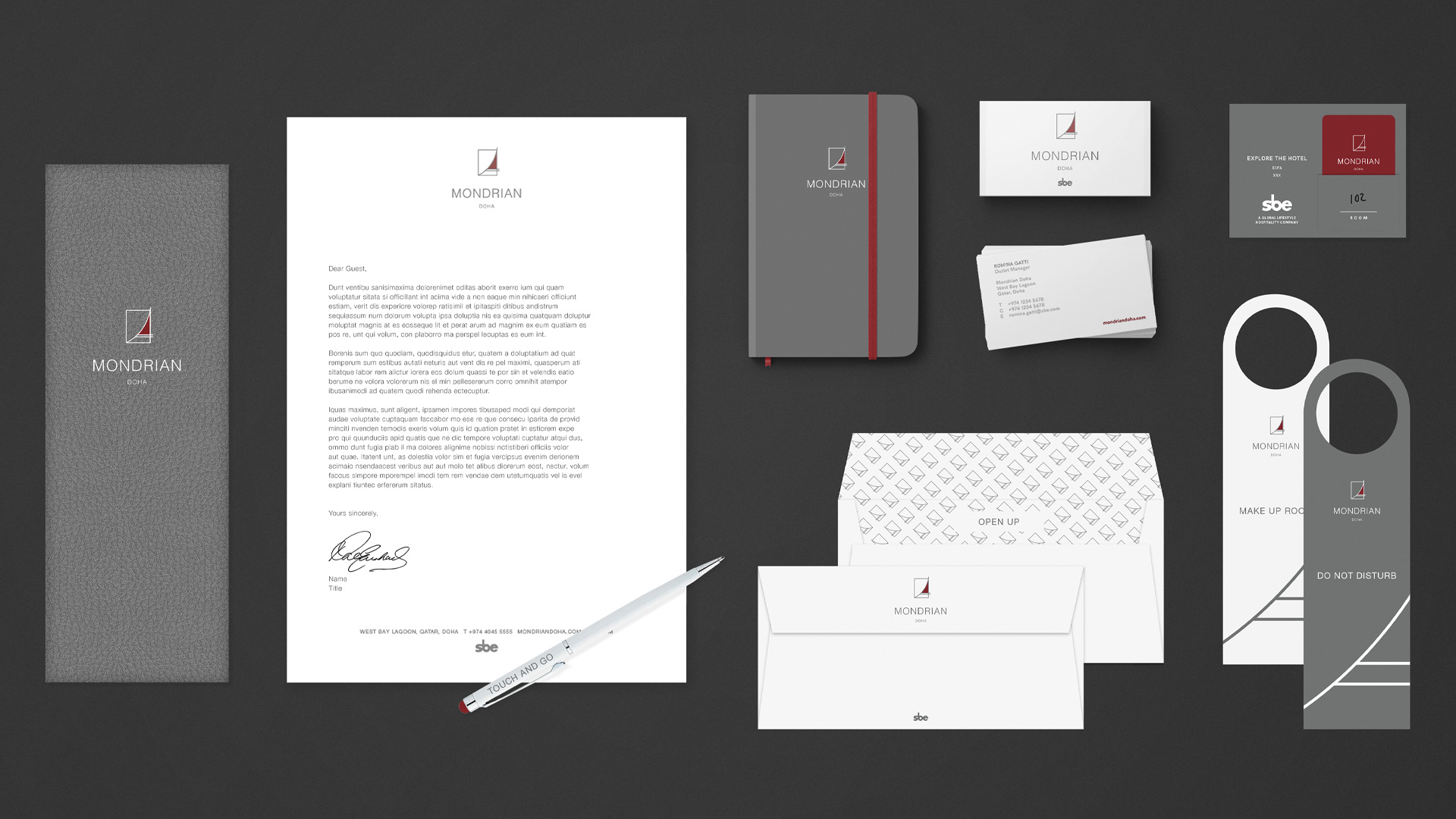 Food and Beverage Outlet Branding